I developed a new KPI Metrics Dashboard
It;s no secret that dashboards are my thing. Here is the latest one I developed for a customer:
I was asked to speak at ILTAcon by SecurIT360 back in July for ILTAcon's 2019 conference in Disnce to shield your organization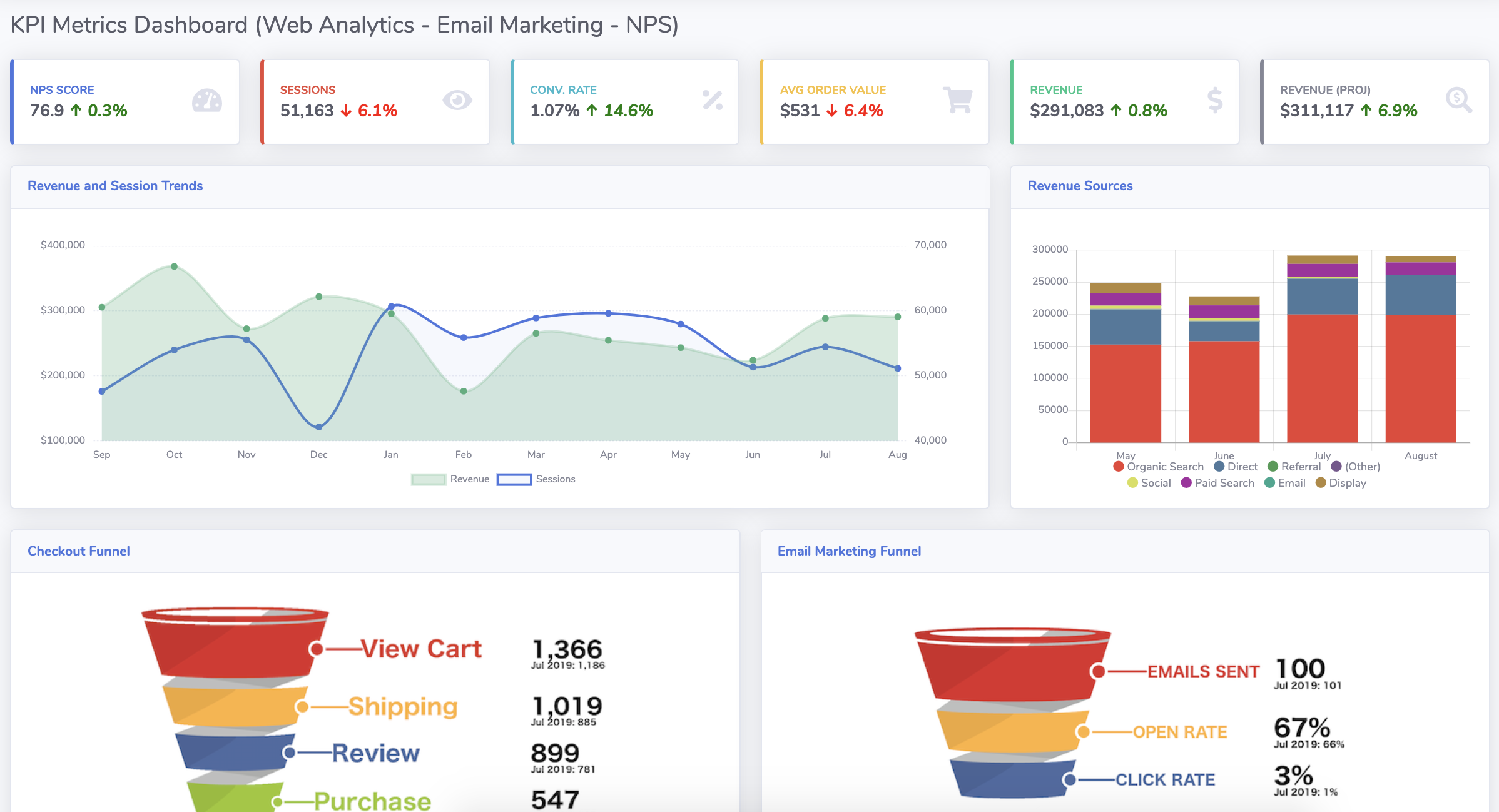 This one pulls data from Google Analytics, Qualtrics, and MailChimp into a simple interface that executives can see. It's a great start to adding more functionality when they are ready, and hits on all three platforms they use to measure theur success.
Cheers!
Tags: analytics