Just finished speaking at ILTAcon 2019
I was asked to speak at ILTAcon by SecurIT360 back in July for ILTAcon's 2019 conference in Disney World this past week. My session, titled "Conversation with a Hacker", really was about three things:
Why are hackers successful - basically lack of personnel and no tools/wrong tools, lead to chasing the bad actors

Real-world example of attacks, both internal and external, based upon my experience as Lead Security Incident Responder and Penentration Tester, and

Don't quit - educate your users, feed security programs, and perform the necessary maintenance to shield your organization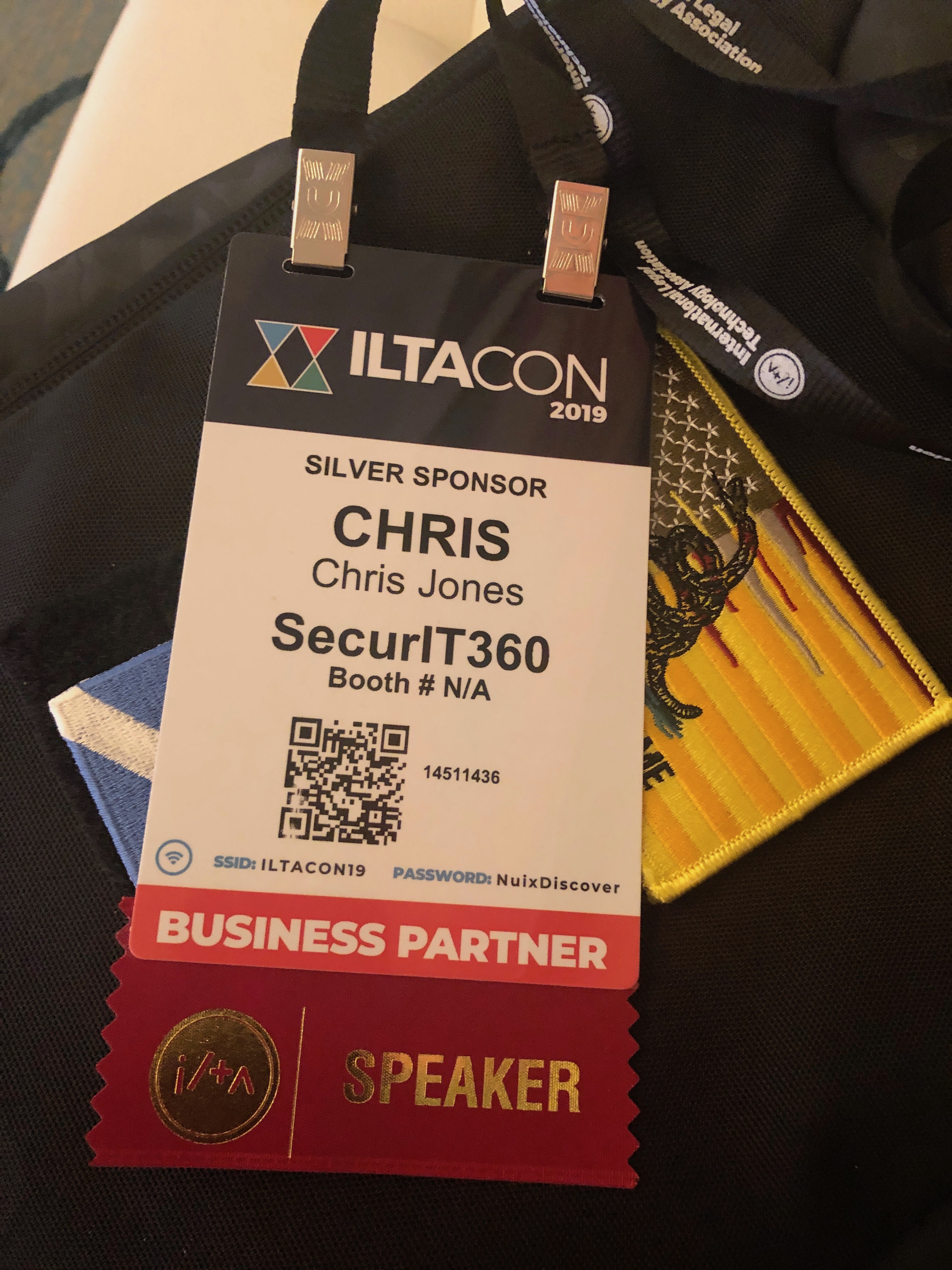 It went flawlessly. The audience was extremely receptive and the talk rated 5 out of 5 stars. The hallway track afterwards was my favorite as several of us sat around and told pentest war stories.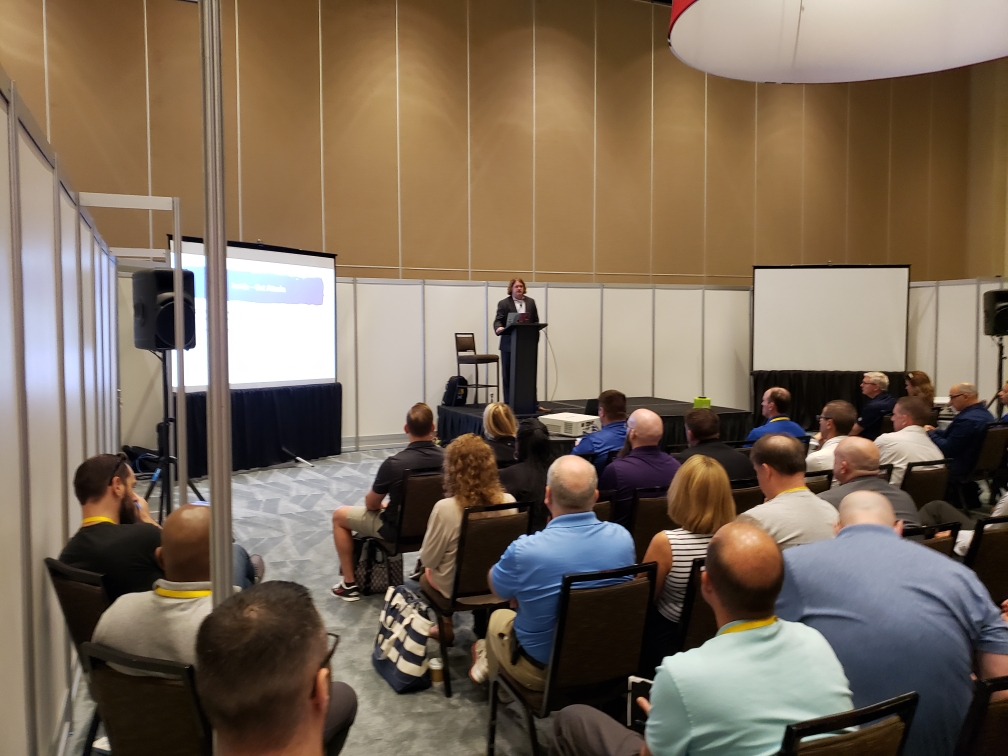 Thank you ILTAcon for hosting and SecurIT360 for inviting me to speak. It was a great conference!
Cheers!
Tags: security